If you've ever looked at Scot Brinker's MarTech 5000, then you know the B2B SaaS market is extremely crowded. The modern buyer has a vast amount of options when it comes to software that will help them be more successful in their work. And that's great for buyers, but less so for sellers.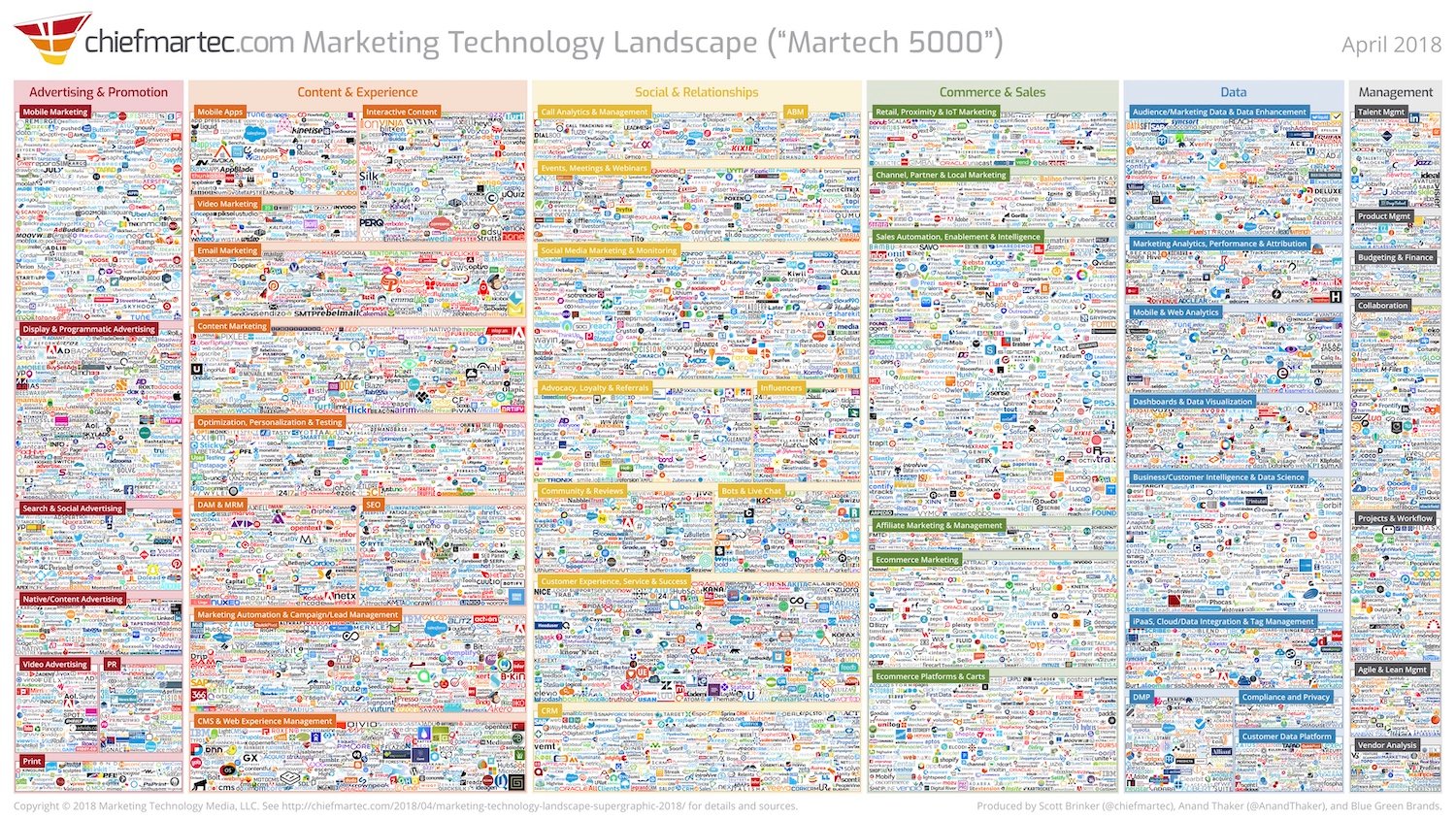 Scott Brinker's Martech 5000
So how can you stand out and differentiate within noisy, crowded, and competitive markets?
Well, the answer is positioning.
And to explore this topic in more detail we caught up with April Dunford, an expert on market strategy and positioning in B2B SaaS. Having launched 16 products to market, held multiple executive roles, and secured successful exits, April explains how companies can bring products to market and get them into the hands of customers that are willing to pay for them.
In this episode we explore the world of positioning and what it means for B2B SaaS companies, including:
What positioning is and the factors that impact and influence your positioning
A step by step walkthrough of a positioning framework you can use to help ensure you reach the right positioning for your product
How you can use positioning to stand out in noisy, crowded markets
The role of positioning as part of your category strategy
Some real life stories of positioning challenges April has faced throughout her career
A sneak peek into April's upcoming book on positioning, Obviously Awesome, and what we can expect when it launches


Stay tuned to the end of the episode where April takes on our fast five challenge and shares her best piece of advice for fellow SaaS marketers.
Make sure you subscribe on iTunes, SoundCloud & Spotify or so you never miss an episode of The Growth Hub podcast.
And let us know what you think by tweeting to us @SaaSGrowthHub
Enjoy the show!
---
Links:
April Dunford >> aprildunford.com
Obviously Awesome: How to nail positioning so customers get it, buy it, love it >> aprildunford.com/positioning-book
Positioning: The Battle For Your Mind >> on Good Reads
The Four Steps to the Epiphany: Successful Strategies for Startups That Win >> on Good Reads
Sampler >> sampler.io
Level Jump >> leveljumpsoftware.com
SparkToro Trending >> sparktoro.com/trending
Follow April on Twitter >> twitter.com/aprildunford
---
Advance B2B >> www.advanceb2b.com
Follow The Growth Hub on Twitter >> @SaaSGrowthHub
Follow Edward on Twitter >> @NordicEdward