It's time to say goodbye to one-off campaigns. When done right, brand marketing shapes the way your strategically chosen target audiences perceive your brand – not only today and tomorrow but also well into the future.
🎆
Branding is traditionally considered as the playground of marketing departments, consultants, and ad agencies, who view brands as a combination of pretty colors, pictures, and logos.
Your B2B branding efforts should, however, mainly focus on building a brand strategy that informs your day-to-day content strategy. That way you can make sure that every touchpoint between your company and the customer are accounted for.
Brand marketing is a strategic approach for building long term competitive advantage. It's the perfect way to complement your tactical inbound marketing activities, which are geared towards lead generation.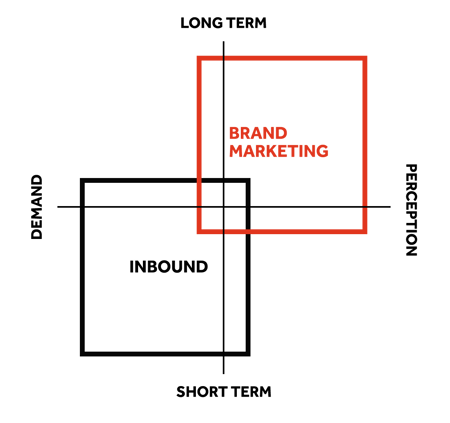 Brand marketing concentrates on creating demand and competitive advantage over time, whereas inbound focuses on generating leads in the short to mid term.