Inbound marketing is about 10x more efficient than traditional marketing (outbound marketing)*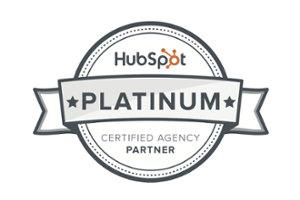 Inbound marketing is based on attracting the potential buyer to engage in dialogue with the company. The buyer has given a consent to marketing and knows to expect it. Inbound marketing is efficient because buyers have learned to ignore interruptive, pushy marketing.
Inbound marketing aims to guide the customer to useful information provided by the seller as the customer is searching for information on social media or via search engines. The information can inspire change or provide a solution to an already acknowledged problem.
After earning the buyer's attention, the company can offer valuable material to create a deeper understanding. As an exchange for the material (e.g. guide), the company receives the buyer's contact information. It is a fair trade for both parties: the buyer receives useful information and the selling company gains an identified lead. This way the company will be able to actively guide the buyer through the buying process.
Even though B2B buyers represent their company, inbound marketing addresses the buyers as individuals. The communication is based on the information of the buyer as an individual: information publicly available, the information the buyer has shared on a form, and the online behavior of the buyer on the company's website.
Inbound marketing is personal, which is why the customers feel like they are receiving help, not being disturbed. Therefore, inbound marketing drives results.
* Gartner, 2012