Hi friend! 👋
We hope you've had a fulfilling and restful summer, and are feeling recharged and ready to get back into the swing of things – we've missed you!
In this month's newsletter, it's all about content. Specifically, content promotion and repurposing. We'll be sharing:
✅ A helpful learning hour on content repurposing by our Content & Brand Competence Lead, Clement
✅ A few other great reads on content promotion and creative repurposing ideas
_______________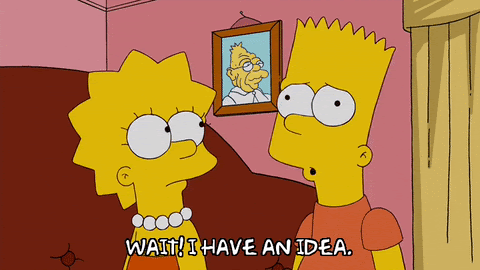 At the end, we'll wrap it up by sharing our current open positions! 😍
Why you don't need to write new content every week (or month!)
We know: finding the time and energy to produce content regularly can be tough.
And while creating weekly pieces of evergreen content that are well-researched, backed up by data and that bring a truly novel perspective on a topic relevant to your audience would be great…
For most companies, it isn't feasible.
So to the people facing the constant barrage of: "We need more new content, more often!" when there's already a good amount of quality content on your website – we hope this letter can give you enough resources to prove to them that in fact, you don't!


A few benefits of repurposing existing content to get the ball rolling:
👉 You save time and resources (this one's a given)
👉 You give your audience more opportunities to learn in a way that suits them
👉 You can give your brand visibility on more platforms
👉 You can generate more leads using content you have already 🤯


So..that sounds great – but where do I start?
The best place to start is anywhere you have high-quality, shareable and original content. Think pieces with data, quotes, facts, controversial opinions. 👀
Once you've found those pieces, think about the places they exist right now (chances are, it'll be in a blog post, or in a webinar) and also where they don't exist yet. For example:
Video content
Audio content
Infographics
Social media content
Email series or courses
Once you've decided how you want to repurpose your piece of content, now comes the fun part: doing the thing!


Let's take an example:
Say you have a monster of a blog post about Growth Marketing that's packed with original research, interviews, and expert opinion (why, just like this one our own Serena Chan wrote with our friends at Supermetrics 👀)
You could take that post and create:
An infographic for each expert, including a quote and their top tip for growth marketers
An infographic of the '6 learnings from Finland's top Growth Marketers'
Record a series of short videos about each learning for social media content
Another helpful blog post by combining elements of this qualitative-style post with quantitative data
A series of LinkedIn posts about each growth marketer's learning, to encourage your audience to share their own
Can you think of any more?
The point is: there's a whooole lot of stuff you can do with just one blog post.
We've only scratched the surface in this email. For the rest, you can find the links below.
📁 PDF – Learning Hour: Content Repurposing and Distribution
🎥 VIDEO – Recorded webinar version


Other interesting reads on content repurposing and distribution 📚
👉 This guide by Ahrefs, a hefty content repurposing read with more of an SEO-focus
👉 This blog post with 9 real-life examples of content repurposing
👉 This guide by SEMrush on content distribution
👉 This episode of The Growth Hub podcast on content distribution
_______________
Our open positions, right here 👇
If you're dreaming of an inclusive, learning-obsessed, fair and flexible workplace (full of awesome people) you've hit the jackpot: peruse our open positions here.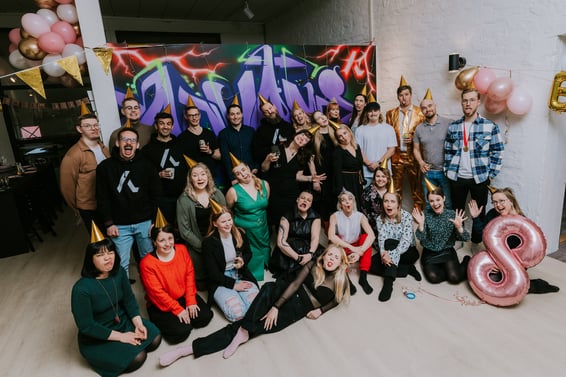 Could we be the right fit for each other? These should give you a rough idea:
_______________
To wrap it up 🌯
Content is only valuable for your business if it's valuable for your audience. As long as your focus stays on creating helpful, useful content aimed at the people your product or service can benefit most – you're on the right track.
After you have the content, there's limitless possibilities of what you can do with it. Have fun!