Request Your Free SaaS Assessment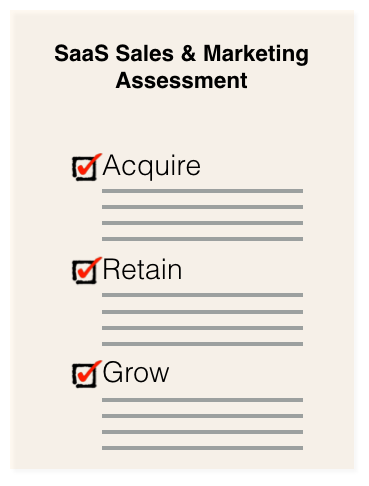 Identify where you can improve and how to get there!
Our SaaS Sales and Marketing Assesment gives you an understanding of how well you Acquire, Retain and Grow your customers. We will evaluate your performance through the "holy trinity" of SaaS success and provide some ideas on how to improve your numbers.
With this assessment you get:
An understanding of where your biggest shortcomings are
A prioritised list of actions, based on their potential impact
An uncovering of the bottlenecks that are limiting your growth
Q&A with our SaaS marketing experts
Note: To be eligible for this assessment you need $50k MRR and to be based in the EMEA region.
By submitting, you agree that Advance B2B may contact you by e-mail and/or telephone.