Hi there! 👋
Our HubSpot expert, Zsofia, and CEO, Sari, recently returned from HubSpot's highly anticipated annual event, INBOUND23, in the vibrant city of Boston. 🖖
And we're so thrilled to share with you some exciting news and updates that we've brought back from the conference. As always, if you're pressed for time, here are the main takeaways for this month.
🚀 You requested it, and HubSpot answered. Sales Hub is getting a refresh with two new features—prospecting workspace and lead management—so you can manage your leads from start to end.
🚀 Say hello to your new friend, CRM Record Page Editor 👋 You can now customize your customer records so that each team finds exactly what they need when looking at e.g. contacts, companies or deals.
🚀 Artificial intelligence — the talk of the town. The new AI-powered features inside HubSpot help you turn blog copy into social copy, build a simple website, and even create AI-generated reporting and more.
---
HubSpot's latest updates aren't just about features. They're about empowering you to reach new heights in your business journey. 🌄
And it is revolutionary! 🤩
So, what can we look forward to?


Your requests answered: Sales Hub gets a makeover
You asked, and HubSpot delivered like a superhero with a cape! 🦸
Sales Hub is leveling up with not one, but TWO awesome additions: the prospecting workspace and lead management features. 📈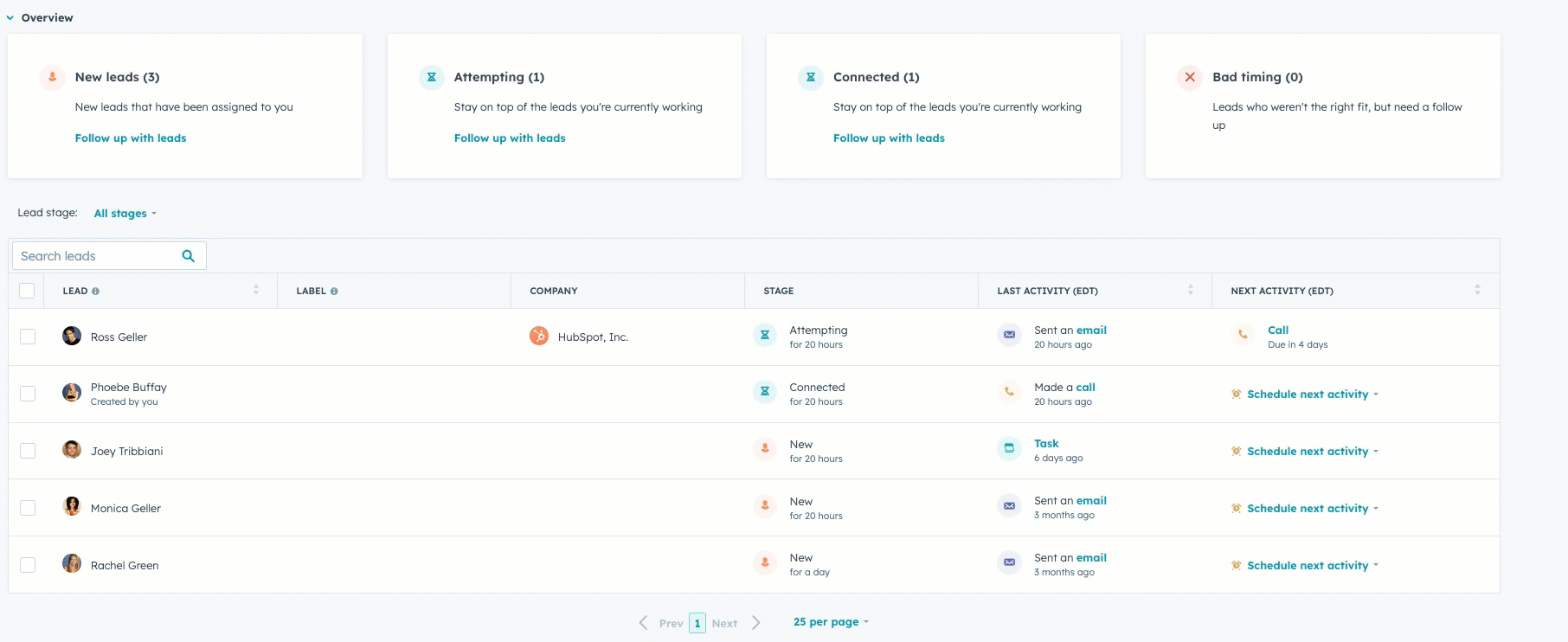 Now, you can be the superhero of your sales pipeline, from lead inception to glorious conversion! With these in your arsenal, nurturing and converting leads will be smoother than ever.


Your CRM will work for you, not the other way around
You can bid farewell to the days of jumping between different corners of HubSpot for customer data (no graduation goggles, please). 🙌
HubSpot's Smart CRM is going to put a huge smile on everyone's faces because it will improve the usability of HubSpot tenfold.
Then, say hello to the CRM Record Page Editor.
The CRM Record Page Editor is a single interface for configuring record pages — making it much easier to define the data teams need to see.
This editor tool allows you to show teams the right data in the right place at the right time.
You can edit/add/remove tabs easily and configure cards in a single location, and you can also create certain card types without a developer.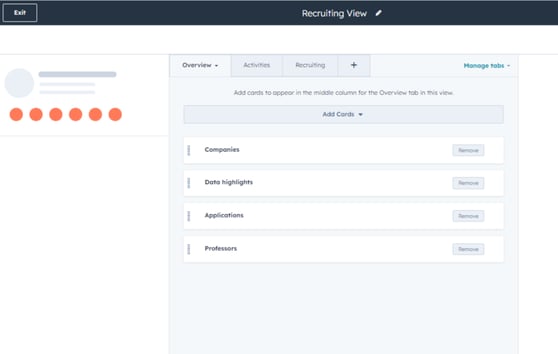 In short: this new feature ensures your individuals and teams are viewing only relevant data based on their roles.
The development of your CRM toolkit is a game-changer that lets you tailor your CRM to your exact needs.
It's really like having a magic wand. ✨


AI-powered innovation takes center stage
It came as no surprise that one of the most prominent topics of discussion revolved around AI and its imminent transformation of the realms of sales and marketing. 🔮🤖
That said, HubSpot is on the verge of something remarkable: Multiple exciting AI product launches are firmly entrenched in the development roadmap with some of them having already made their debut during INBOUND23.
With the new AI-powered features, you can:


📝 Transform your blog content into captivating social media copy with ease.


🌐 Build a sleek and professional website without breaking a sweat.


📊 Get AI-generated reports that give you the insights you need to propel your business forward.


🤖…and more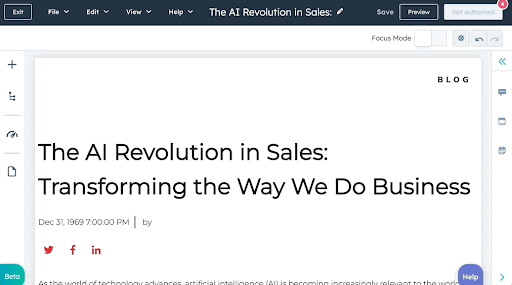 So there you have it. HubSpot's latest updates are all about empowering you on your journey to business brilliance. 🌠
Click on this robot emoji to learn more >> 🤖 <<
If you prefer a quick summary, click on this >> 📝 <<


---
Make's first ever and #1 partner in Finland
Now comes more exciting news! We're thrilled to announce our partnership with Make, proudly becoming their first-ever and #1 partner in Finland. 🚀🇫🇮
What does this mean?
Stay tuned for more updates!