Last updated 24 August, 2022.
The 3 Cs model is an industry model developed in 1982 by management consultant Kenichi Ohmae. This model offers a strategic look at factors that drive business success. It essentially boils down to customer, competitors, and company.
But it doesn't stop there. This model is also found in many other areas of our lives. For example:
📃 The 3 Cs of lifehacking: choices, chances, changes.
📃 The 3 Cs of agile: card, conversation, confirmation
📃The 3 Cs of leadership: character, competence, communication
📃 The 3 Cs to avoid during a pandemic: closed space, crowded spaces, close contact settings.
You get the idea. We're drawn to lists like that ☝️ because of how our brain is wired to receive and retain information.
Love lists?
Here is a blog post that includes some awesome lists that are actually useful for you. Check it out: SaaS marketer: These are the growth metrics you should be reporting to your CFO


The 3 Cs of a B2B SaaS business: Cash, customer lifetime value, churn
💰 Cash or the preferred financial term, monthly recurring revenue (MRR), is the lifeline of a SaaS business.
📈 Customer lifetime value (CLTV) tells you how much repeat business you can expect from a customer, your ideal customer profile (ICP), and the maximum amount you can spend on acquiring them.
⛔ Churn is the dreaded word in the world of SaaS because it measures lost customers. If you want to terrorize a SaaS business owner at a Halloween party, you just need to casually introduce yourself as 'Churn.' Boo 👻



But here's the good news: Your churn is a leading indicator, the canary in a coal mine, the guide, or whatever you want to call it. It's a metric that tells you what and where went wrong, so you know what to fix.
What is your churn rate telling you?
Churn happens. It's inevitable. It doesn't mean doomsday is close by. However, if you're losing customers so fast you can't replace them, then you have a problem — an expensive one, too.
But, your churn rate alone doesn't tell you everything.
Your churn rate is a symptom of misalignment within the company, causing your customers to leave. For example, customer success is supposed to drive growth. But how are you supposed to do that if your funnel is broken somewhere along the line?
Maybe your churn rate is high because there is a misalignment in
Marketing & sales: Lead gen problems, brand & positioning problems, high acquisition costs, slow sales cycles, hard to close
Product: Unused/misused features
Customer success: Low activation & engagement rates, high churn rates
Support: customers that burden customer support
Here's the thing, though. Churn is only a symptom of poor performance. If you're looking at your churn rate as a sole metric, you're more likely to misdiagnose the problem.
As a result, we often end up "hacking growth" within different functions. Many of these are not wrong, but they're only band-aids and not long-term solutions.
To figure out the actual reasons your customers are churning, you'll need to combine it with another metric that measures the key performance indicators of customer success to get to the root of it.
Why do existing customers leave you?
According to Lincoln Murphy, churn happens for two reasons:
Your customer dies (or goes out of business), or

Your customer doesn't make the desired progress (or doesn't get to the "Desired outcome," as Murphy calls it).


Maybe customers aren't making the expected progress because you…
📃 Have a lousy product

📃 Created a bad user experience
📃 Don't understand what progress they're trying to make (addressing the wrong use case, etc)
📃 Overpromised and underdeliver
📃 Forgot your customer after sign-up
📃 Have misaligned internal processes/disconnects
📃 Have bad-fit customers
Customers churn for maaaaany reasons. But the biggest problem?
Bad-fit customers.



Acquiring poor-fit customers into a funnel is like fitting a square into a circle. Not only that. You're also letting customer success or whoever else do a considerable chunk of cleaning up the mess in the funnel. And this cycle repeats itself until you acquire the right customers.
But, who are the right customers, you may ask? Well, don't you worry. In the next section, we'll get to it, but if you're impatient: Here is our handy step-by-step guide to customer research in B2B SaaS.


3 steps to increase your retention rate
It's overwhelming; we get it. Take a deep breath. We'll start small and take it step-by-step 👇


1. Identify your ICP, their jobs, and use cases
The first step in any customer success strategy is to define 'success' which is reflected in your customer lifetime value 💵because it's all about retention.
Your ideal customers are those that...
✅ intuitively understand the benefits and see the value of your product
✅ are easy to sell to
✅ don't ask for a lower price
✅ engage with your product actively AND get to the (first) value quickly
✅ don't burden your customer support
✅ don't churn easily
✅ are profitable for your company (think relatively low customer acquisition costs, relatively high customer lifetime value, and high growth potential)
✅ often recommend your product/service to their peers — simply because they're head over heels for it.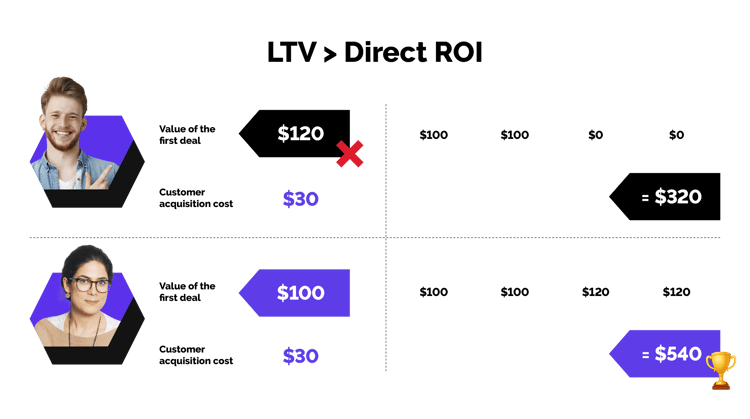 There are two profile options to identify your ICP:
1️⃣ Data-based profile: Built based on actual customer data of who are your most profitable and fastest-growing accounts and reverse-engineer your ICP from there. For example:
Customer lifetime value
Account growth rate
Customer acquisition cost
2️⃣ Characteristics-based profile: Built based on customer characteristics. Best used when you don't have enough data available. Maybe you're building a new product or entering a new market, or still figuring the proper way to use your CRM. The two main things to remember when using this option:
Even though marketers are often the ones creating buyer personas, Customer Success & Product should be the ones providing input on your ICP.
The core of it is to understand why they're buying something and what is their desired progress. For example, Joanne is not going to buy a smoothie because she's 38 years old.


Your Ideal Customer Profile should include both:
1️⃣ Firmographics
📃 Annual revenue

📃 Employee count
📃 Industry/vertical
📃 Geographical markets served
📃 Maturity
📃 Growth stage
📃 Business objectives
📃 Organizational structure
2️⃣ Other characteristics
📃 Technographics (tech stack)
📃 Behavioral indicators: A recurring need to do something
📃 Social and cultural characteristics: Company culture, ways of working, tech forwardness
📃 Changes in the company that indicate a change in needs: Structural changes, takeovers, key hires
📃 Changes in the environment that force the company to react: Economic downhill, regulatory changes
📃 Anything else that happens to be relevant for your business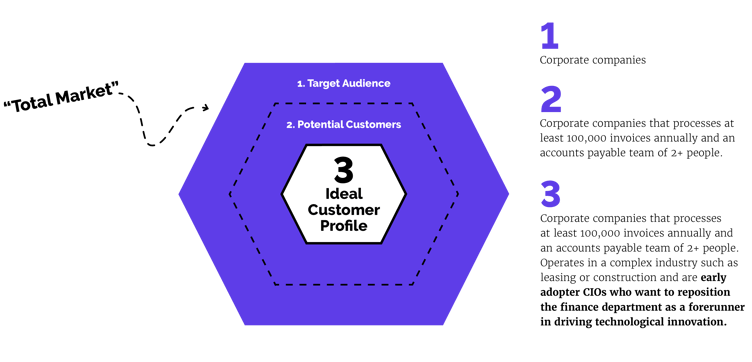 Once you know your ICP, you can then use these questions to figure out what (use case-specific) progress they're trying to make:
1️⃣ Background & context:
What's their core business?
What context are they operating in?
2️⃣ Use & impact:
What are they trying to achieve?
What part does your solution play in this?
What has changed for the better after they started using your solution?
What are the perceived benefits?
3️⃣ Process before & triggers for change:
What are their triggers & motivations for change?
What's their stage of awareness in terms of different solutions
4️⃣ Buying (discovery, comparison & decision criteria):
How do they typically discover your product?
What does a typical buying process like?
Who's involved in the process, and what are their roles?
What are their goals and expectations for a solution like yours?
What are their decision-making criteria?
What are the perceived barriers?
What do they see as alternatives and competition?
If this research sounds like a lot, it's okay, and we've got you. We offer customer research projects as a separate service.
Bear in mind that your ideal customer can churn too. Again, churn happens, and it's normal. But you minimize it by ensuring your customers use your product or service correctly.


2. Apply learnings to optimize your funnel
Churn is a lifecycle issue. It can happen at any time in a customer's lifecycle journey. And this is where customer success management comes in. They're responsible for preventing churn from happening.
However, the likelihood of success depends on having the right customer in the funnel — a responsibility that rests on the shoulders of marketing. Otherwise, the customer success team will spend more time fire-fighting instead of driving growth.
That said, both teams need to work together in the following areas:
1️⃣ Positioning and messaging, acquisition tactics & channels, expectations management
⭐ Customer success: Support customers in using the product and identify customer segments with the highest customer lifetime value.
❤️ Marketing: Conduct customer research with the above customer segment to understand the problems they are trying to solve. Then, tailor messaging and acquisition tactics to the right audience.
2️⃣ Onboarding and product experience
⭐ Customer success: Help new customers get to a place where they can effectively use the product through training or consulting.
❤️ Marketing: Understand if new users are experiencing the fulfillment of marketing's promise. If not, figure out what went wrong and why. Then optimize the funnel accordingly.
3️⃣ Retention & expansion
⭐ Customer success: Responsible for growing the company's net retention revenue (NRR) by securing renewal contracts and upselling or cross-selling.
❤️ Marketing: Create a customer-experience-focused marketing strategy that addresses the entire customer lifecycle.
4️⃣ Build relationships & increase customer loyalty
⭐ Customer success: Maintain customer relationships and continuously deliver product value.
❤️ Marketing: Solicit customer feedback and drive customer advocacy.
Decreasing friction only works if you know what causes friction. Otherwise, you're tweaking in the dark without knowing what outcome to expect. If your product boasts seamlessness, make sure it's truly seamless across your product, marketing, and sales from the get-go.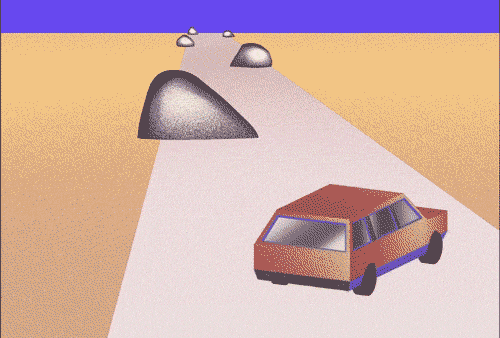 Customers stick around because of the experience they have with you. Think of the last time you had a great customer experience because someone on the other end of the line helped you solve a problem. How can you create the same experience for YOUR customers?
Start optimizing your funnel once you know your best successful customers and why so. Ideally, you should optimize everything for each customer segment's Job to be done, use case, and based on their behavior.
Dedicate resources to understanding the problems users or user segments are searching to solve. Then, customize a wholesome experience to help users solve them.
Friction is incredibly costly. Your goal is to improve the customer onboarding experience and reduce their users' time to value.


3. Align your success metrics to create a feedback loop
To efficiently transfer information across different functions and make sure good habits stick, you need to align your success metrics company-wide.
This is probably a (not-so) shocking revelation: Your customers don't care about your funnel. They just want to get their job done.
Traditionally, most funnels are optimized based on success metrics chosen from a very narrow perspective. But customers don't care about how you run the "backend" of your business. What matters most to them is they achieve the desired outcome they seek with your product's help.



For your customer to make the desired progress in your funnel, you need to optimize it around them.
"In many companies, that experience begins with marketing work. But marketing and customer success teams are often too disconnected to ensure consistency between the knowledge that's promised and the one delivered.
The core tension between marketing and customer success isn't tension. Marketing is responsible for generating new leads before the point of sale, and customer success is responsible for everything that happens after. As a result, customer marketing will always be the lowest priority for marketers."
Often, organizational misalignment happens because functions are forced to focus on fixing churn or acquiring new customers instead of retention and growth. The only way to fix it?
Align your success metrics across the company. Here's how:
1️⃣ Reverse-engineer your company's North Star metrics and adopt those company-wide. For example:
If revenue expansion rate is your goal, then align this metric across functions. Start from positioning/value proposition in the acquisition process.
2️⃣ Expand the use of success metrics that matter. For example:
Time to First Value (TTFV) is a commonly used customer success metric but also works as a marketing/sales success metric
The Sales rep is managed and/or compensated on the customer achieving TTFV
Or marketing can be measured by how well they succeed in any of these:
✅ Customer acquisition cost (CAC) efficiency
✅ Decreasing sales cycle length
✅ Improving conversion / close rate
✅ Increasing initial contract value
✅ Expediting time to first value (TTFV; aka onboarded)
✅ Reducing time to first expansion
✅ Accelerating adoption depth and breadth
✅ Rapidly driving customer advocacy
3️⃣ Create processes for a 2-way feedback loop
Feedback loops should be incorporated in everything you do: from forced fields in your CRM or in-app survey result reporting to breakfast & learning to share ways of working.
Brush up on

customer marketing

. When marketing teams align with customer success, businesses are more effective at nurturing and engaging with customers.
🚀 Marketing ❤️ customer success because marketing teams understand the fundamentals of mass communication while customer success is in tune with current customer needs.
🚀 When you deliver what you promise and your customers achieve their goals, you can expect a drop in your churn rate.
Boosting retention and lowering churn is only one of the benefits of aligning marketing and customer success. Customer success marketing also helps with lead acquisition and nurturing until they're ready to become customers or upsell/cross-sell.


Conclusion 🖖
It's a long piece, and we're super happy you read it till the end. Remember we said earlier that we're drawn to lists because of the way our brain is wired to receive and retain information?
Here's the takeaway from this piece:
The three Cs of SaaS business — it's all about customer retention:
1️⃣ Cash
2️⃣ Customer lifetime value
3️⃣ Churn
The three steps to reduce churn:
🚀 Identify your ICP. Talk to the right people.
🚀 Optimize your funnel. No more leaky bucket. It's all about customer-experience-marketing.
🚀 Align your success metrics company-wide (in 3 ways). It'll ensure the information gets transferred across different functions and good habits stick.
The three main takeaways:

📃 It costs more to acquire new customers than to retain existing ones.
📃 Marketing shouldn't be measured on acquisition alone. They play a huge role in customer retention too.
📃 You don't need an overhaul to make changes. You only need to start with three baby steps.
As Jason Lemkin puts it: "The best way to grow your revenue in SaaS is to keep the revenue you do have. That's the magic of compounding revenue."
What's next?
If you're interested in knowing more about how we can help you with your growth marketing efforts, just let us know. We're here for you!